Alpha Release: The New Web Report Designer in List & Label
Over the last few months we were investing all our energies into the development of the new, completely web-based Designer. With the alpha demo now released, you can get a first impression of the new Web Report Designer and its benefits.
Until now, the Designer in List & Label had to be installed locally on a Windows client in order to be able to create or modify templates for reports in web applications. The new Web Report Designer makes this process much easier.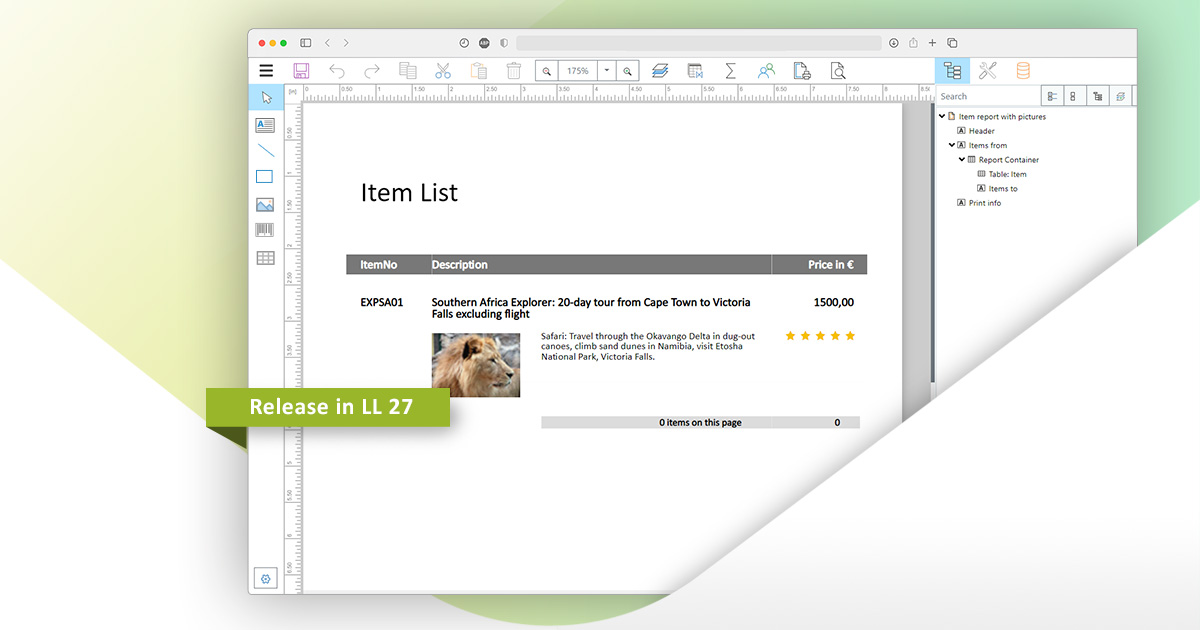 You can also leave us your feedback. This way we can tailor the Web Report Designer even better to your requirements.