combit Report Server Online Demo
I agree that combit GmbH may store, process and use the data I provide here for the purpose of giving the requested information and supporting me. I can object to the processing and use of my data at any time by contacting combit GmbH, Konstanz, info@combit.com. Further details can be found in our Privacy Notes. Use of our software is subject to the combit license agreement. Our offers are exclusively for commercial customers.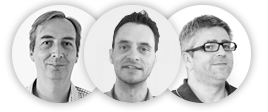 Save time. We show you the first steps, present the software and answer your questions.


Any data you enter is visible to other testers. Therefore, the database will be reset at regular intervals. We also recommend that you change your password after the first login.
Privacy Information
In order to provide you with comprehensive information, we process your data in accordance with Article 6 (1) (b) and Article 6 (1) (f) of the European General Data Protection Regulation. If you do not wish this, you can object to the use of your data at any time. Simply send us your objection by e-mail: dataprotection@combit.com
Further information can be found in our Privacy Notes. You can also reach our data protection officer at our address.