#GradeMeUp     Order your List & Label license by July 23, 2021 and receive a free edition upgrade.
Download Your Free 30-Day-Trial Now
Fully Functional Trial   //    Start Developing Right Away    //    Numerous Sample Applications Included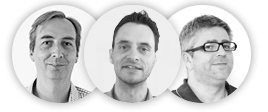 Save time. We show you the first steps, present the software and answer your questions.


File Size
737 MB
(PDF manuals included)
Uninstall
Before testing, please read.
How to uninstall our software
To properly uninstall the trial version if necessary, please use the associated uninstall routine.
To do this, please go to "Settings" via the Windows Start menu and select the "Apps" item there.
There you will find the program to be uninstalled via "Search this list".
Click on it, select "Uninstall" and confirm again.
Now follow the instructions of the uninstall routine and execute it.
Privacy Information
In order to provide you with comprehensive information, we process your data in accordance with Article 6 (1) (b) and Article 6 (1) (f) of the European General Data Protection Regulation. If you do not wish this, you can object to the use of your data at any time. Simply send us your objection by e-mail: dataprotection@combit.com
Further information can be found in our Privacy Notes. You can also reach our data protection officer at our address.
Get news on new features, service packs and how-tos.