Web & Cloud Reporting for ASP.NET MVC and .NET Core with List & Label
Develop your own web applications or use our out-of-the-box cloud reporting solution: the combit Report Server.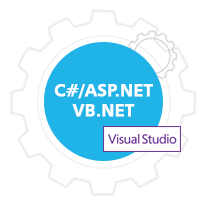 Develop Applications Yourself
Create custom web and cloud applications with fully browser-based web controls such as the Web Report Designer, Ad-hoc Designer and Web Report Viewer, or use the desktop-based Web Designer.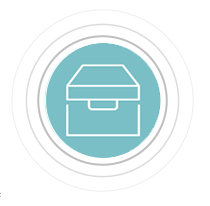 Expand Applications Quickly
Expand your List & Label application with the browser-based Report Server for platform-independent server reporting, or use the Report Server as an out-of-the-box standalone solution – without investing any effort in development.
Develop Your Own Web/Cloud Applications
List & Label provides you with everything you need for integration into your ASP.NET MVC-based web and cloud application (.NET Framework 4, .NET Core 3.1, .NET 6/7). Docker support makes it easy to publish your applications in containers to platforms such as Azure App Service or Amazon Web Services via the Visual Studio deployment pipeline.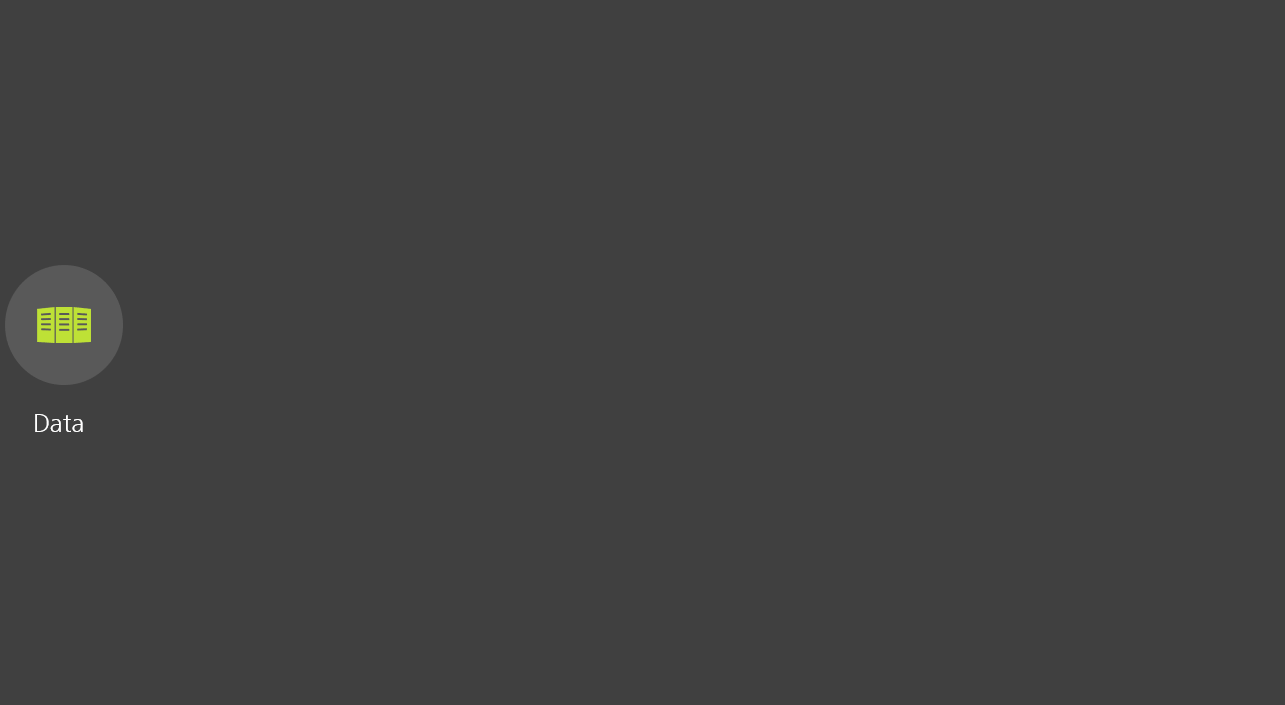 Coming soon by end of October
Charged up with New Possibilities for Data Visualization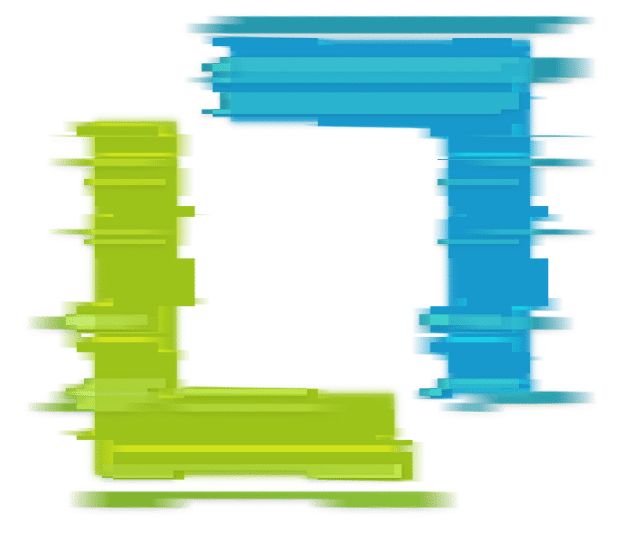 List & Label 29 is coming soon! Discover the many new features and improvements today.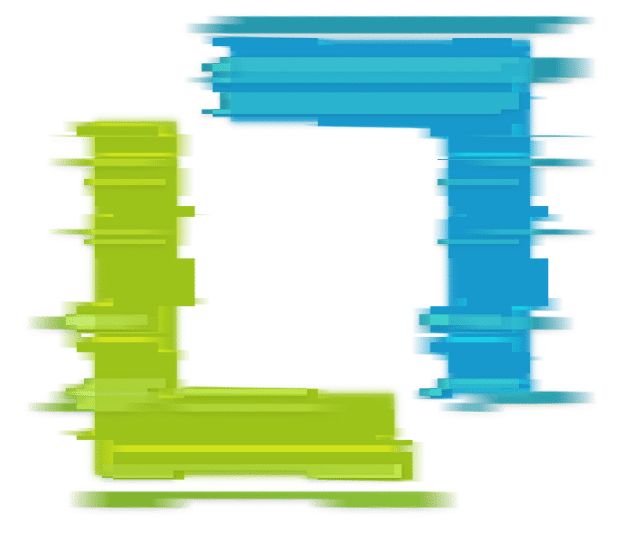 Web Report Designer
Create report templates for your web application directly in the browser without additional software.
Integrate the Web Report Designer flexibly into all common JavaScript frameworks such as React, Angular and Vue.
Work in your browser regardless of platform: Windows, iOS, Android or Linux.
Edit existing List & Label templates easily – objects and features which aren't yet supported are compatibly retained. The range of features is expanding continuously.
In the Enterprise Edition, the Web Report Designer is available in more than ten languages.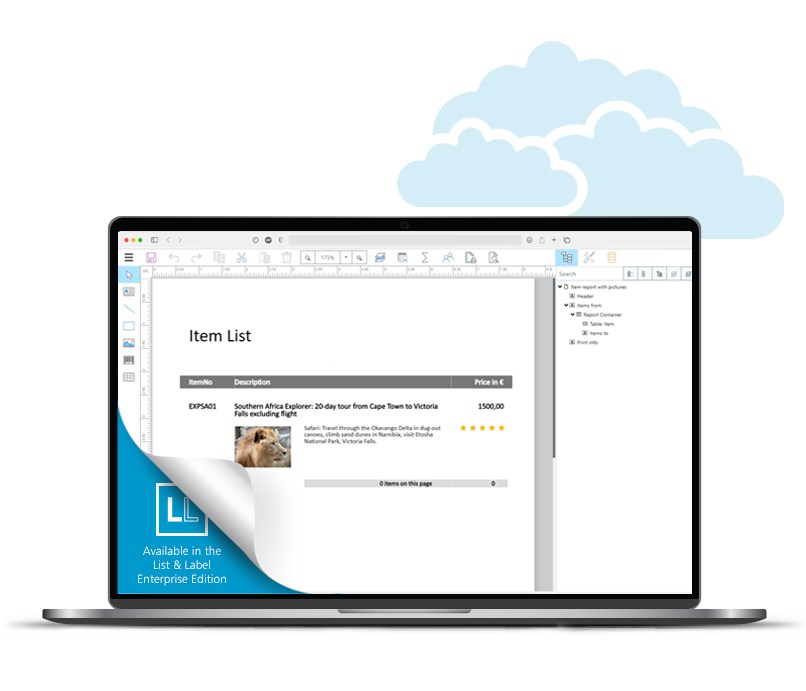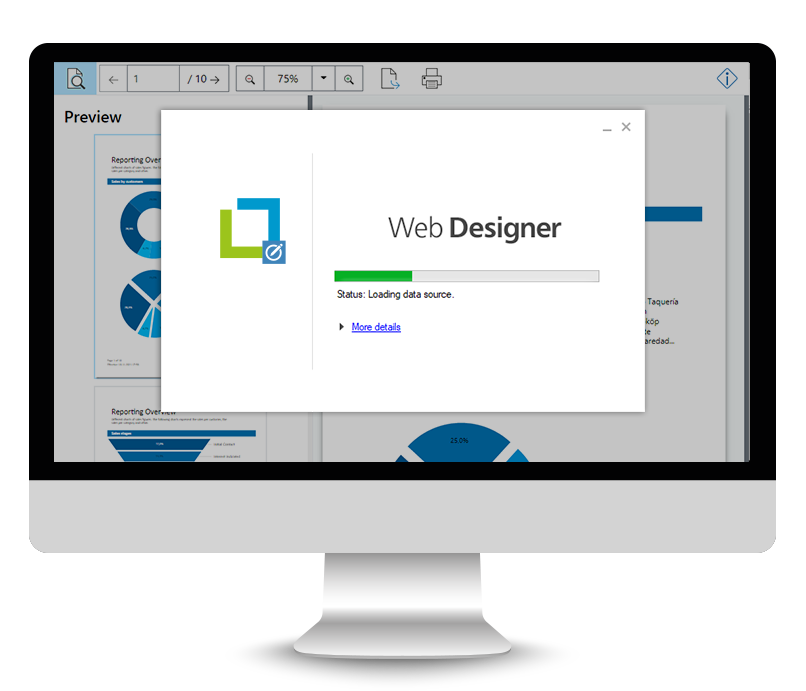 Desktop-Based Web Designer
Benefit from more options: the desktop-based Designer for web applications is deployed via a Windows installation. It works browser-independent and offers the broadest range of features.
Access your data with the greatest of ease: data sources on the server side are made available automatically in the Web Designer by the remote data provider.
Discover the desktop-based Web Designer in our Online Demo.
Ad-hoc Designer
Generate simple reports such as tables and charts with a very short learning curve thanks to the simplified user interface.
Use the Ad-hoc Designer directly within your browser – regardless of platform on Windows, iOS, Android or Linux and without installation.
Keep track of large number of tables in the data source with the help of the filter function for easy data table selection.
Move your project from the Ad-hoc Designer to the desktop-based Web Designer so that you can work with the full range of functions.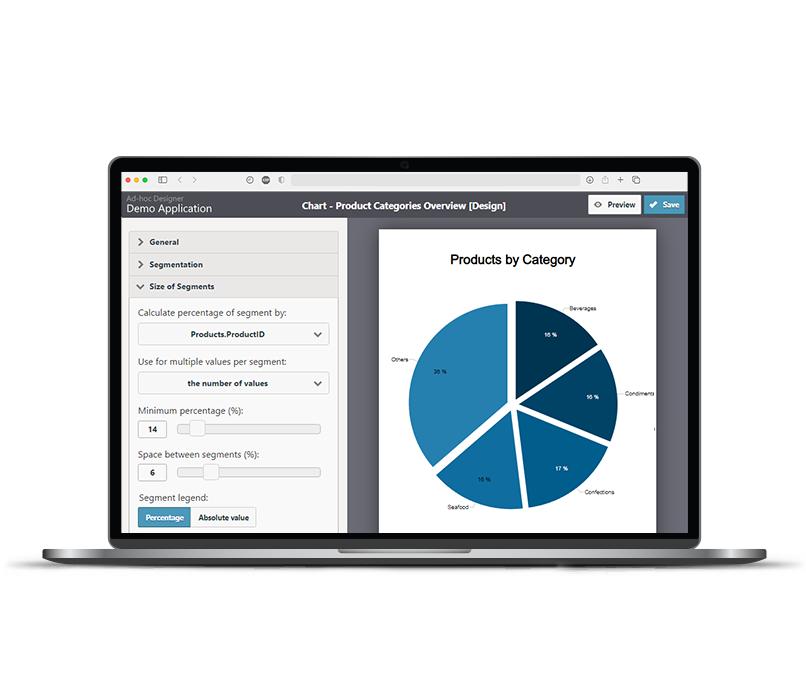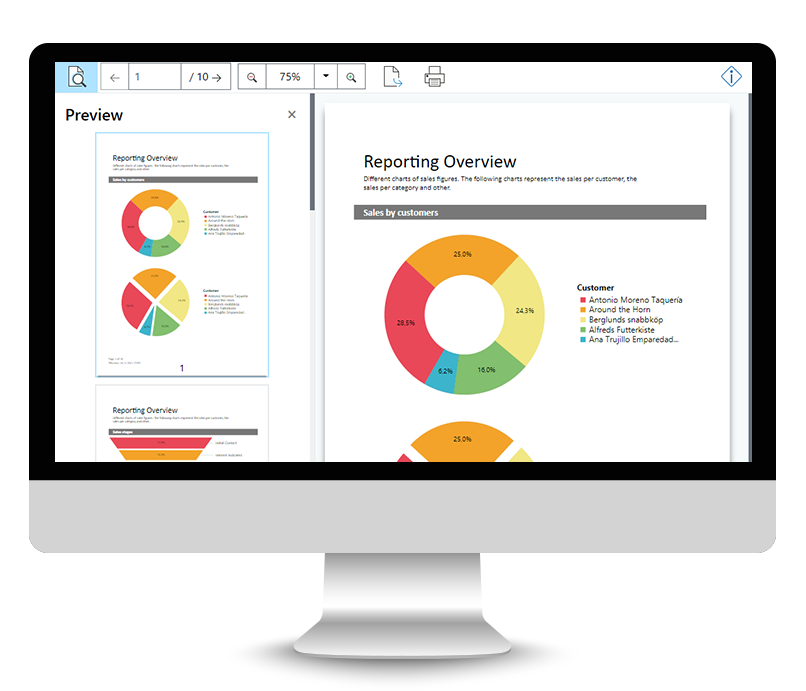 Web Report Viewer
Use the Web Report Viewer to view reports in all common browsers – regardless of platform on Windows, Mac, Android and Linux.
Filter via report parameters in order to directly display the information you need.
Show or hide tables using expandable regions.
Use the drilldown function to click your way through hierarchically arranged data levels to the desired level of detail.
Experience the Web Report Viewer for yourself in our Online Demo.
CASE STUDY WEB REPORTING
List & Label in Cartegraph's Asset Management Software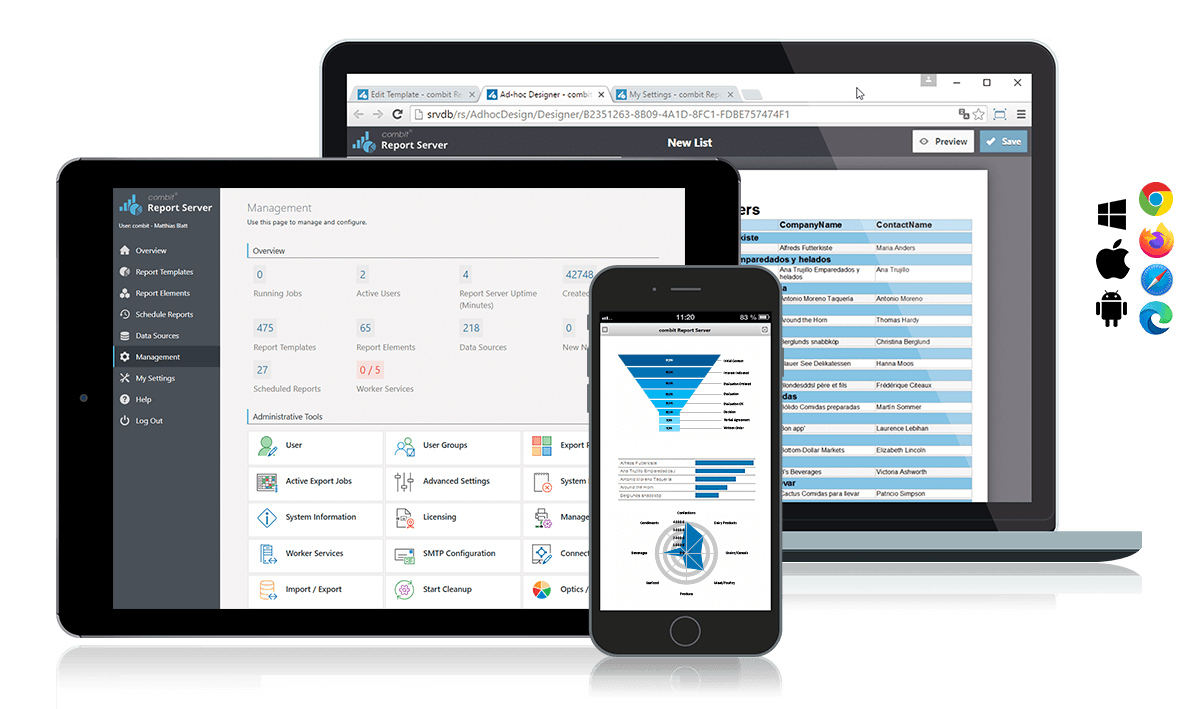 The Report Server saves you loads of development time. It provides you with platform-independent, server-based reporting and doesn't require any in-house development. Integrate the reporting solution directly into your application via the REST API, and effortlessly add preconfigured data sources and reports. Cloud reporting without the time-consuming effort and expense!

Out-of-the-Box
Install the Report Server on a Windows system and use it out-of-the-box. This way, you create reports comfortably in the Designer and send them automatically, e.g. as a PDF.

Royalty-Free
By purchasing a List & Label Enterprise Edition, you can distribute the Report Server with your List & Label application to your customers free of charge, as your app's cloud reporting solution.

Platform-Independent in the Browser
Regardless of whether you use a PC, a notebook, a tablet or a smartphone: the Report Server is optimized for all common browsers on desktop and mobile devices. Reports can thus be generated in Windows, iOS, Android or Linux.
Test Fully Functional 30-Day Trial Version for Free