List & Label achieves an outstanding 3rd place in the Visual Studio Magazine Reader's Choice Award 2021. The reporting tool competed in the highly competitive category Reporting, Analysis and Visualization.
Every year, the readers of the magazine vote on the best tools and services for Visual Studio. This year, over 400 products in over 40 categories were nominated.
Click here for the list of award winners in all categories: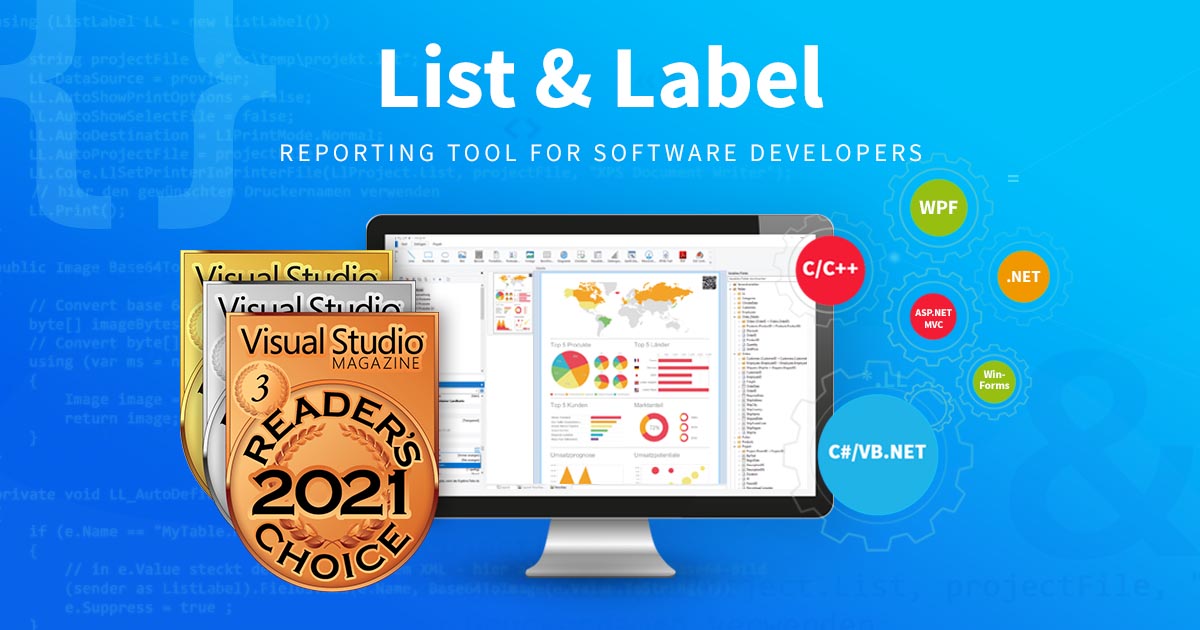 Get news on new features, service packs and how-tos.