Product Review: List & Label 27 Rated as "Outstanding"
PC Magazin and web & mobile DEVELOPER magazine have published product reviews of List & Label 27 in their current issues. Once again, the reporting tool convinced the trade press with its unmatched functionality and flexibility as well as its innovative enhancements and improvements.
PC Magazin awarded List & Label 27 with a fantastic 100 Points and rated the reporting tool as "outstanding". The web & mobile DEVELOPER magazine even writes in its detailed product review about "Data Magic Deluxe", with which any data can be evaluated and displayed clearly and appealingly.
Some excerpts from the product reviews:
"List & Label is the undisputed winner in regards to data connectivity, preparation, output and distribution."
"Even with an unmatched feature set, combit still manages to implement new functionalities, enhancements and improvements in List & Label 27."
PC Magazin 03/2022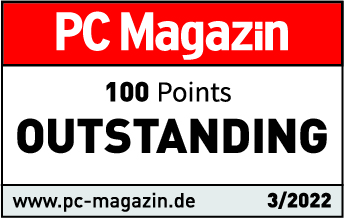 "List & Label is equally outstanding for desktop and web applications, whether you're developing COM, .NET (Windows Forms, WPF, ASP.NET and web applications), Java or even Delphi applications."
"The interface is clean and easy to use. The documentation provides meaningful examples of the call parameters as well as the return values."
"The royalty-free report designer is unmatched in functionality, flexible and also easy to deploy."
"Modern graphics and design elements and extensibility with custom components, data providers and functionalities provide unlimited and freely expandable functionalities, ensuring the creation of individual, attractive and contemporary forms and reports at any time."
"List & Label is an excellent developer tool, especially due to the many source code examples and an outstanding and comprehensive documentation, which allows exceptional functionality upgrades to your applications with only a fraction of the work."
web & mobile DEVELOPER 02/2022

Don't miss out on new features, service packs, how-tos and exclusiv sales offers.