Alpha-Release: Web Report Designer
combit Develops New, Entirely Web-Based Designer for List & Label Reporting Tool
Constance/Germany, 06/08/2021 – List & Label, the reporting tool for software developers, will be released this fall with a true innovation. The new Web Report Designer will make it possible for users to create report templates in their web applications directly in the browser. Until then, software company combit is launching its hot test phase by releasing the alpha version for customers and any other interested parties. As of immediately, you can try out the new Web Report Designer and offer your feedback on combit's website.
Previously, users had to install the List & Label Designer locally on a Windows client in order to be able to create or modify templates for reports in web applications. This process is greatly simplified by the new Web Report Designer, because no software needs to be installed. Instead, templates are processed directly in the browser. The designer offers greatest possible flexibility in this regard, because it's optimized for all common desktop and tablet browsers. Reports can thus be designed in Windows, iOS, Android or Linux.
"We're embarking on a new chapter in the history of List & Label with our new Web Report Designer," stresses Jochen Bartlau, managing director of combit and head of List & Label development, concerning the importance of this innovation. And he makes the following promise with regard to the future: "The entirely web-based designer is a long-term project and it will be expanded successively with numerous functions." A multitude of object types is already available to users in the report container, for example tables. Report parameters and layer definitions, as well as sum and user variables, can also be edited. Drag & drop convenience and the highly practical formula wizard are also included as standard features.
The Web Report Designer is based on web components technology and software developers can incorporate it into all common JavaScript frameworks such as React, Angular and Vue. In the backend, the designer can be integrated into any ASP.NET MVC web application.
Release of the first version is scheduled to coincide with the release of List & Label 27 at the end of October 2021.
The alpha version and further information can be found at
https://www.combit.com/web-report-designer/.
(2,379 characters including spaces)
About List & Label
Thousands of development teams and millions of end users all over the world use the award-winning List & Label reporting tool. Now in its 26th version, software developers have been adding powerful reporting functions to their applications with List & Label since 1992. Beyond this, the reporting tool provides access to all types of data preparation and data exchange – in classic applications as well as in web reporting and in the cloud. As compared with other reporting tools, List & Label offers the highest levels of flexibility with regard to the types of data which can be evaluated, supported programming languages and the number of export and barcode formats. The designer is available in several languages and can be integrated into the application without additional license fees. As a result, users are also able to create reports. Three editions of the reporting component are offered by German software house combit. The subscription variants include feature updates as well as a support flat rate. 
(1,033 characters including spaces)
Media Kit
– Screenshots
– Press release
– combit logos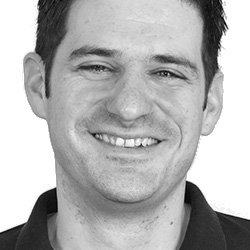 Public Relations & Marketing
Pascal Peube

Phone
+49 7531 9060-10
+1 800 2563608 (toll-free US)
Mon – Fri, 8am – 5pm CET

Location
Buecklestrasse 3-5
78467 Konstanz,
Germany