.NET Reporting with List & Label
No matter if you're a WinForms guy, work with ASP.NET (also MVC) or WPF,
List & Label can be integrated in just a few minutes.
Developing .NET Applications
.NET Reporting made easy: You can open the report designer in the Visual Studio IDE, or, just as easily, integrate it directly into your own application royalty free. This way, you enhance your product by adding one of the most powerful .NET report generators on the market.
Web Designer
The Web Designer is independent of your browser. With the remote data provider you have direct and automatic access to all server-side data sources. Integrate WYSIWYG-functionality into your web application. Check out the reporting tool online demo now as an example for .NET reporting.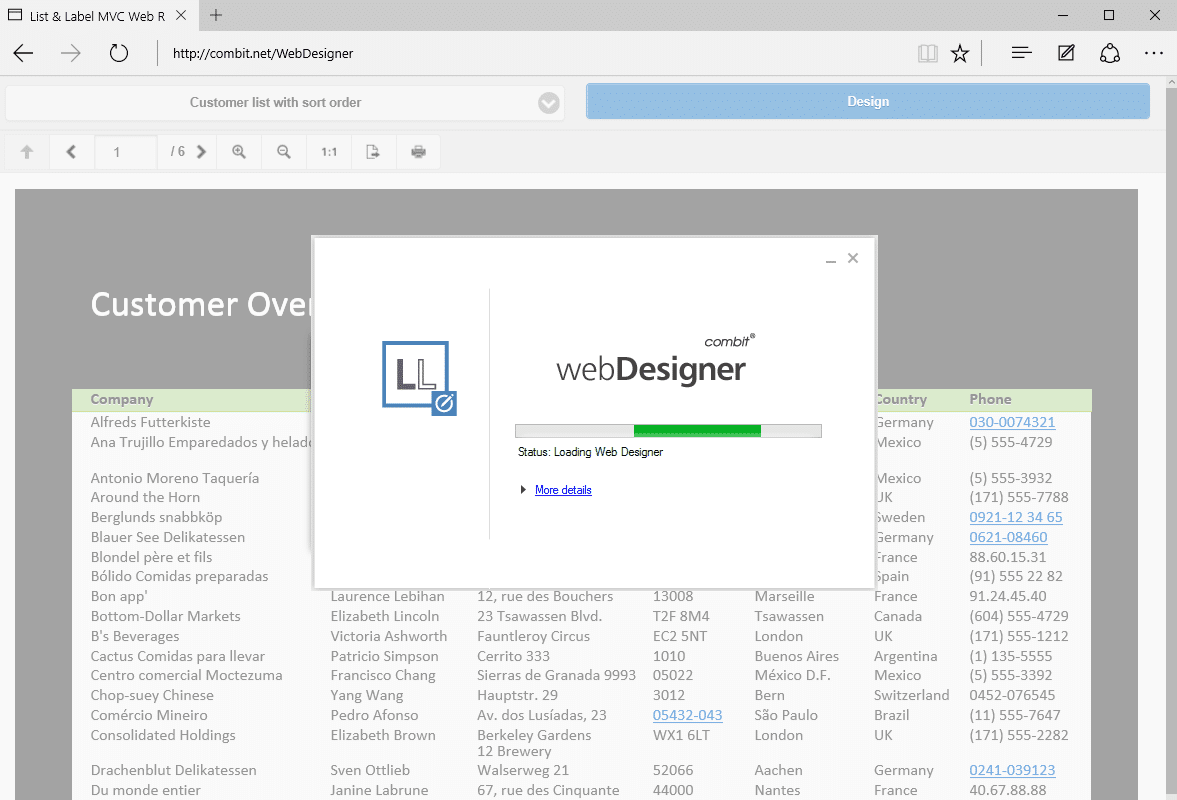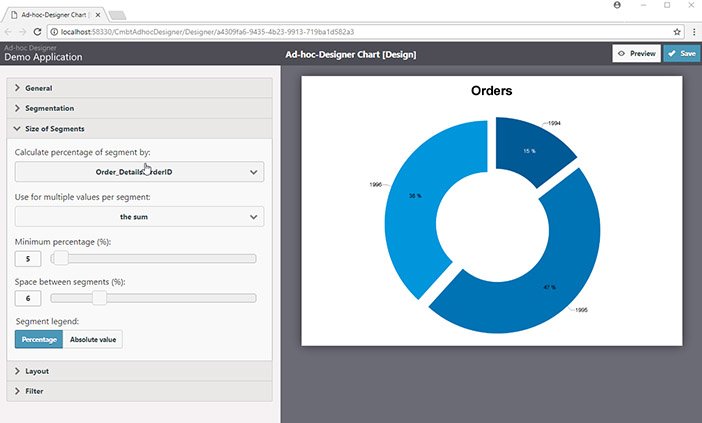 Ad-hoc Designer
You get a completely browser-based alternative to the locally installed Web Designer. It is lean, attractive and
up-to-the-minute. It is available as a stand-alone control. You can integrate it into your web applications quickly and easily, enabling
your customers to create simple reports in a browser – on almost any device (including tablets), and any operating system.
HTML5 Viewer
Display reports directly in a browser. The viewer offers you nearly all of the regular preview's features, like show or hide subtables (expandable regions), apply filters via report parameters, sort data according to your needs, and drill down to a greater level of detail.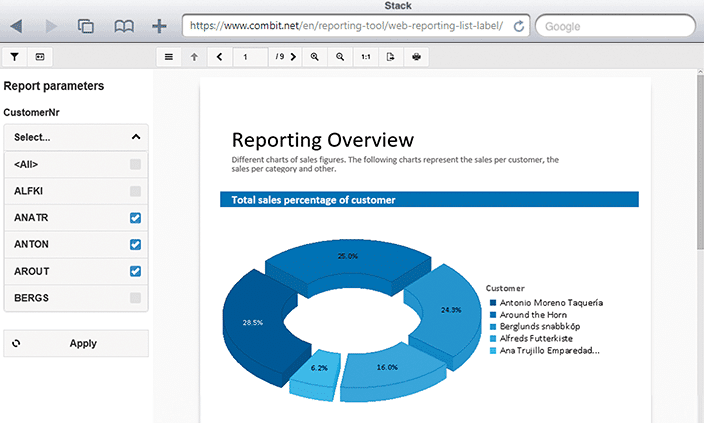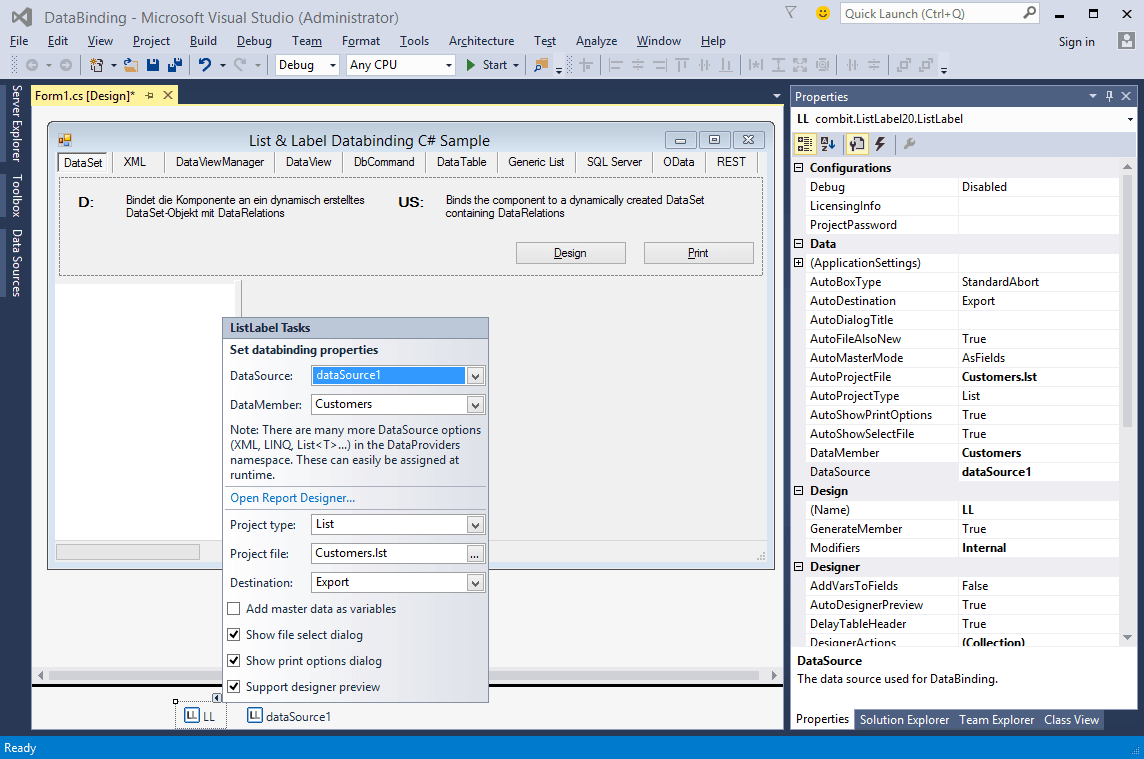 Data Providers and DataSource Component
List & Label supports C#, VB.NET, C++/CLI and all other CLS-compliant languages, as well as WinForms, WPF and web applications. The reporting tool provides direct access to more than 20 database systems (e.g. SQL Server, Oracle, OLE DB and ODBC). Write your own data providers with little effort to connect to other database systems.
Ready to go in no time! Based on List & Label, combit Report Server is the out-of-the-box server/webserver solution for all kinds of data (part of the List & Label Enterprise Edition). The Report Server saves you significant development time.
Out-of-the-Box
Incredibly easy installation: You simply hook up your data sources guided by the intuitive interface, and then enable your users to access the Report Server via their browser.
No additional costs
As part of the Enterprise Edition, you may distribute the Report Server with your List & Label application to your customers with no additional costs.
Supports Leading Browsers
You can generate output also on tablets, smartphones and laptops, using any operating system, and with user-friendly touchscreen functionality.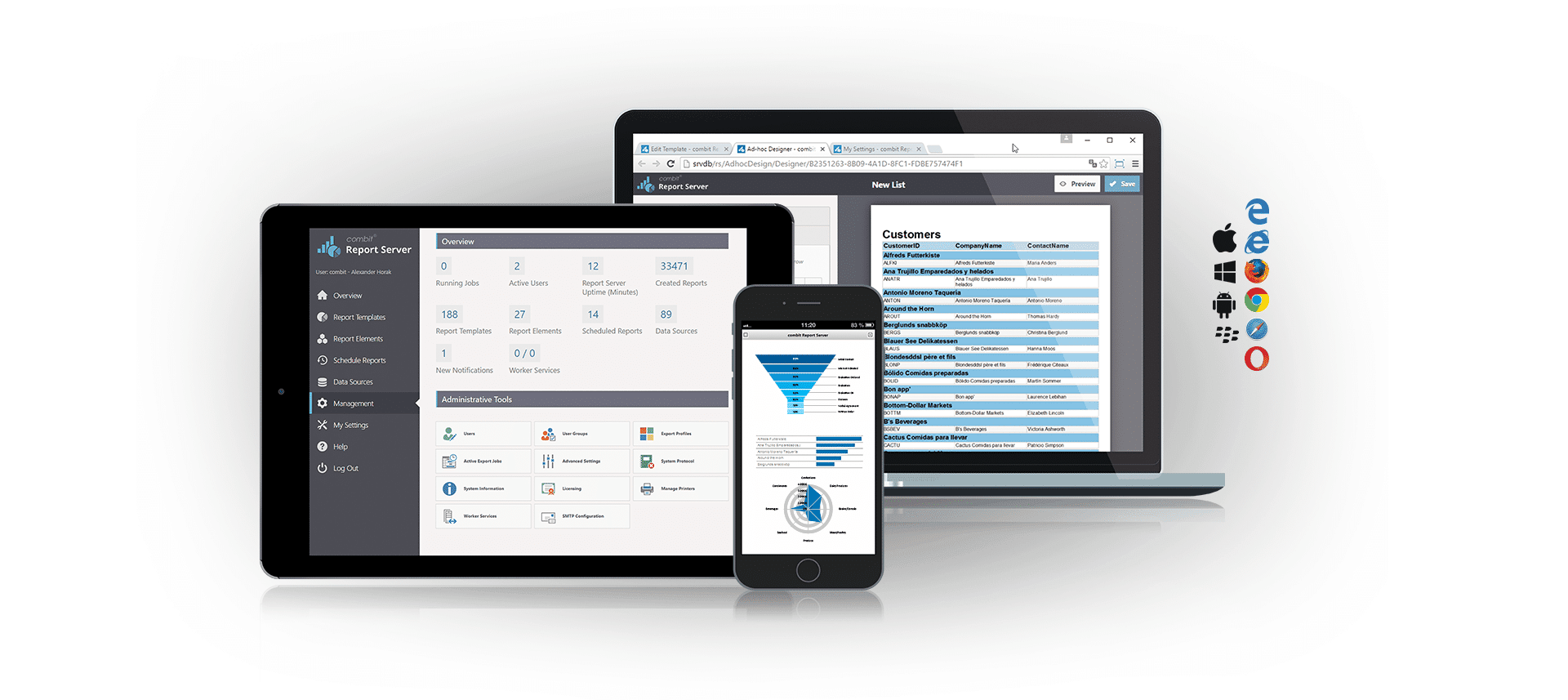 Test Fully Functional 30-Day Trial Version for Free